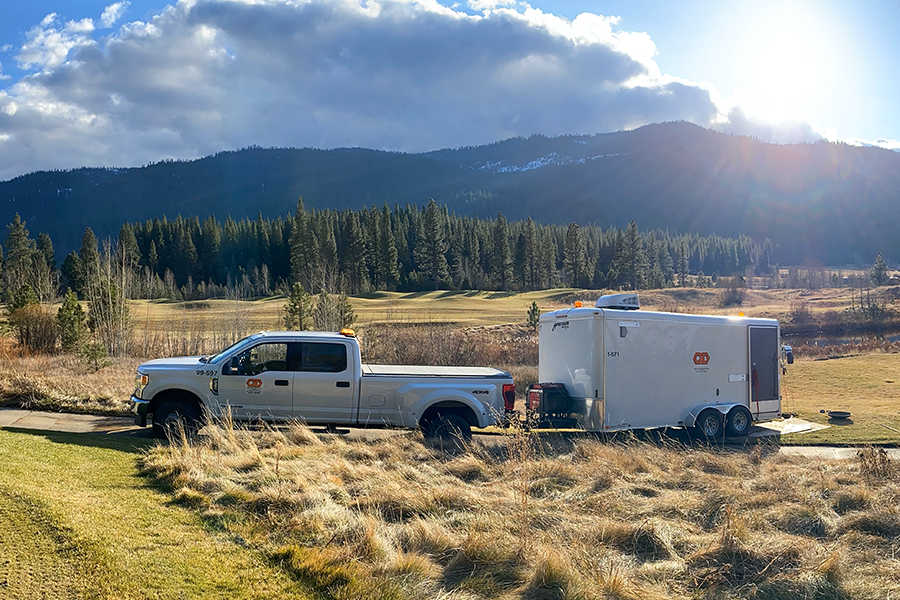 "Maintaining sewers begins with a clear understanding of collection system conditions," says Video Inspection Team leader Rick Fisher. "With a detailed, professional report pinpointing your system's issues, you can make a plan of attack for repairs and rehabilitation."
That's why Q&D has added CCTV-video-aided pipe inspection capabilities to our Specialty Services Department team, serving the northern Nevada and northern California regions. We can help you:
Manage risks in underground systems;
Locate and investigate leaks or blockages;
Identify structural problems;
Mitigate costly repairs; and,
Perform regular system maintenance.
Q&D uses the latest CCTV equipment and data collection software to swiftly deliver detailed, GIS-compatible, standards-compliant inspection data. Q&D will help you identify areas of potential damage to avoid costly emergency repairs. The Q&D team is skilled in underground utility work and can help develop recommendations for remediation and repairs.
Inspection Capabilities include:
Piping from 4" to 72" diameter
Lateral inspections from mainline to service
Manholes
Sanitary sewers
Storm sewers
GIS/GPS integration
Other Features and Services:
Maintenance agreements
Line cleaning / jetting
Trenchless pipe repair
Locating
Hydro-excavation
Contact Rick Fisher, Video Operator, at (775) 302-6307 or rfisher@qdconstruction.com to set up an appointment for a free estimate.
Click here to download Rick's flyer on Pipe Inspection Services.