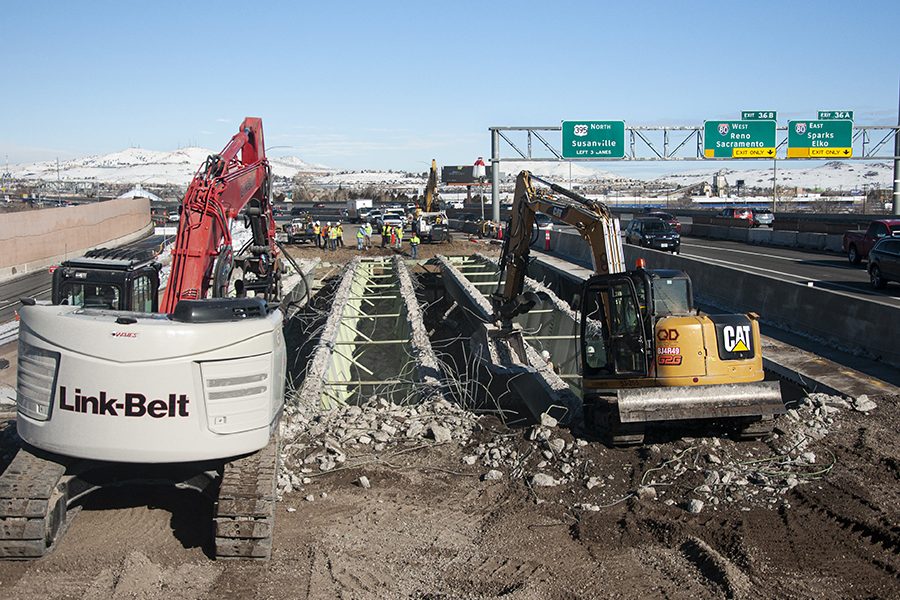 SBX Traffic Changes Begin Friday July 30
A major shift in the traffic pattern is coming to the Spaghetti Bowl Express project beginning Friday. Incremental closures begin Friday night as temporary and permanent ramps are being assembled. Construction crews will be working double shifts (day and night) to ensure the traffic swap takes only one weekend.
By Sunday evening the traffic patterns for entrance and exit ramps on Second Street and Mill Street will be fully set in the new layout. The video below describes the change in traffic and will help travelers navigate this stretch of freeway.[/vc_column_text]
It is highly recommended to reduce speed in these areas during the weekend, and to proceed with extra caution. Extra signage and shoulder traffic will be present in these areas.
[/vc_column][/vc_row]