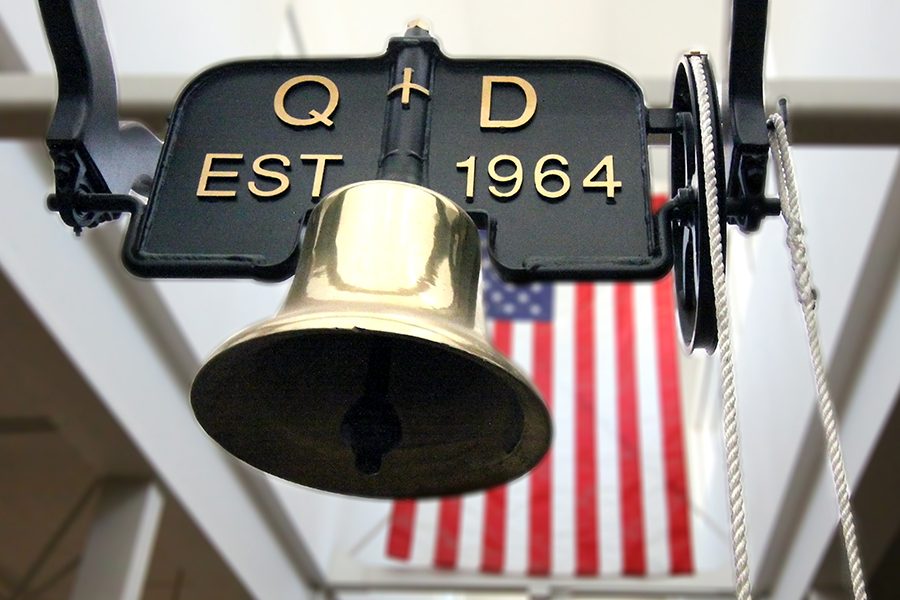 Q&D Construction Announces Transition in Ownership Structure
Construction company to maintain award-winning project leadership services
Q&D Construction, an industry leader in construction for over 50 years, has announced a key change in its ownership structure. Effective February 1, 2018, Lance Semenko, Jeff Bean, Duane Boreham, Toby Basta and Kevin Linderman will be joining Chris and Mike Dianda as owners of Q&D Construction.
"As demand grows nationwide, Q&D Construction will continue to offer its multitude of services to the public and private sector alike," said Q&D Construction CEO Chris Dianda. "Our new ownership team is dedicated to providing the same fair, organized and knowledgeable building practices that our clients have come to expect from us."
With over 100 collective years in the industry – and experience managing projects in over 20 states – the new ownership team brings a diverse collection of skills and experience to the helm of Q&D Construction.
Previously Q&D's chief operating officer, Lance Semenko's new role will be as company president. Semenko, who oversees day-to-day operations, management and strategy, played a major role in value engineering the sitework and infrastructure at the $100 million Outlets at Legends in Sparks, Nevada.
Jeff Bean heads Q&D's Heavy/Civil Group, leading bidding and preconstruction efforts for general engineering projects while ensuring that quality, budget and schedule goals are met. Bean had a significant role in completing the $22,000,000 Golden Eagle Regional Park project in Sparks, Nevada.
Duane Boreham manages Q&D's Aviation Group, which has spearheaded projects from single kiosk installations and multi-million-dollar baggage system upgrades to terminal expansions. For nearly a decade, Q&D's Aviation Services teams have completed projects at over 100 airports throughout the country.
Toby Basta is vice president of the company's Building Group and is responsible for expanding Q&D's commercial building project and custom homes catalog. Basta successfully managed the 300,000-square-foot, eight-story Ritz Carlton Lake Tahoe and its four-story parking garage.
Rounding out the team is Kevin Linderman, who manages the operations and management of Q&D's major assets and equipment. Linderman is in charge of the deployment, inventory and maintenance of the largest privately-owned fleet of heavy/civil equipment in Northern Nevada.