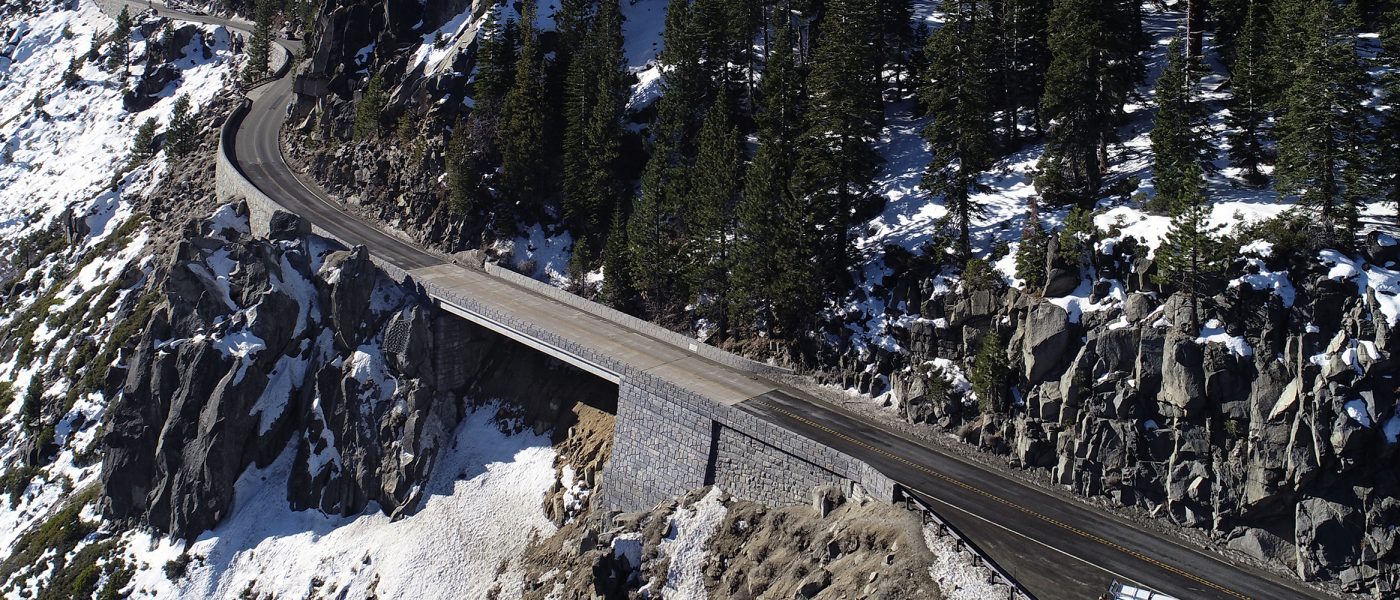 Bridge Replacement Project Honored By AGC, Construction Risk Partners
The Build America Merit Awards honored the Echo Summit Bridge Replacement project, completed by Q&D Construction in 2020. This $7.1 million project came with time constraints, but that paled in comparison to the 900-foot drop beneath the bridge.
Q&D received the Build America Merit Award from the AGC this week, a symbol of the company's hard work and innovation.
"The recognition definitely goes to the team–the engineers, supervisors and the guys on the ground up there," said Jeff Bean, Q&D Vice President of Heavy/Civil. "Everyone tackled that project fearlessly. This award proves more than our ability to complete a project. It shows how talented our people are when the stakes could not be higher."
The AGC and Construction Risk Partners present the yearly Build America Awards to contractors nationwide. They honor AGC members who build "the nation's most impressive construction projects." The award focuses on innovation, safety record, partnering and project management.
Echo Summit has become a crowning achievement for the Q&D team. Beyond its degree of difficulty the project brought out the best in our craftsmen. ENR Magazine featured Echo Summit for its record pace in completing the new bridge deck. The magazine feature was timely as ENR listed Q&D Construction in its Top 400 contractors nationwide. Q&D rose in the polls to number 277, cracking the top 300 for the first time.
Word traveled fast upon completion as one of the Tahoe Valley's busiest roadways had been reshaped. One by one the equipment disappeared from the roadway, but it did not go unnoticed. Construction Equipment Guide magazine commented on the wide use of smaller machines, spider excavators, and specialty equipment to get the job done.
The Echo Summit Bridge Replacement is one of many examples testing the grit, excellence and pride expected of Q&D Construction. The project will live on as one of the company's best for years to come.