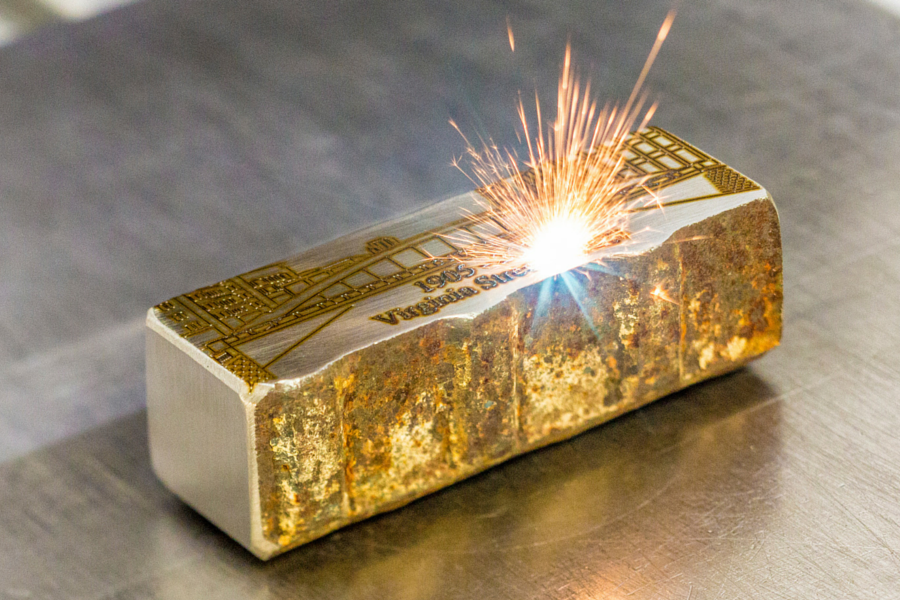 Celebrate the New Virginia Street Bridge and Support the National Automobile Museum in Reno, Nevada
This laser-engraved, limited edition, historical memento was made from a salvaged piece of the demolished Virginia Street Bridge which stood at the intersection of Virginia Street and the Truckee River in downtown Reno, Nevada for 110 years. Replaced and re-commissioned in April of 2016, this crossing is now a beautiful gateway to the heart of the Biggest Little City.
A small piece of history for you to hold, this memento was imagined, designed then hand-cut and milled by the founder and president of the company that constructed the new bridge – Q&D Construction – in order to celebrate the new bridge with the community and to support a Reno treasure, the National Automobile Museum.
The Making of a Memory: A Personal Touch
In 2015, while demolishing the historic Virginia Street Bridge, Q&D Construction's crews removed and straightened several small loads of the old reinforcing bar. These were sent to the home metals shop of Norman L. Dianda, president and founder of the Reno/Sparks-based construction firm. Norm personally cut 1,000 three-inch pieces from the 110-year-old scraps to create palm-sized mementos.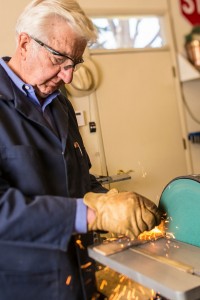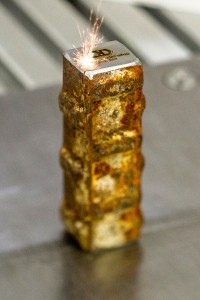 To add a special touch, Norm hand-milled each piece on three sides to provide engraving space, for which he enlisted the help of Tom Black of 3 Point Precision Services located in Sparks, NV. Tom created a delicate line-drawing of the new bridge's design and laser engraved each with the image, dedication date and logos. Further, the memento is set in a custom-made presentation box, designed by local firm CDMS, and each includes a numbered certificate of authenticity inside the lid.
You can own one of these limited edition pieces for your collection or give one as a gift to the historian or Reno native in your life! All proceeds go to the National Automobile Museum. Get yours today at the National Automobile Museum store!
For hours and location please visit http://www.automuseum.org/
________________
About 3 Point Precision
Thanks to Tom Black of 3 Point Precision for his help with this project!
3 Point Precision Services has 15 years of laser marking and engraving experience, providing critical component identification and tracking services to the Defense and Aerospace manufacturing industries. 07 FFL
We use lasers to produce detailed and durable marking on machined parts, tools, control panels, face-plates, industrial signage and more. We laser mark all types of materials including most metals and finishes, glass, tile, wood, and many plastics. The marking we produce includes names, serial numbers, part numbers, controls, instructions, patent numbers, and logos just to name a few.
You can count on 3 Point Precision for precise laser marking services.
Gallery