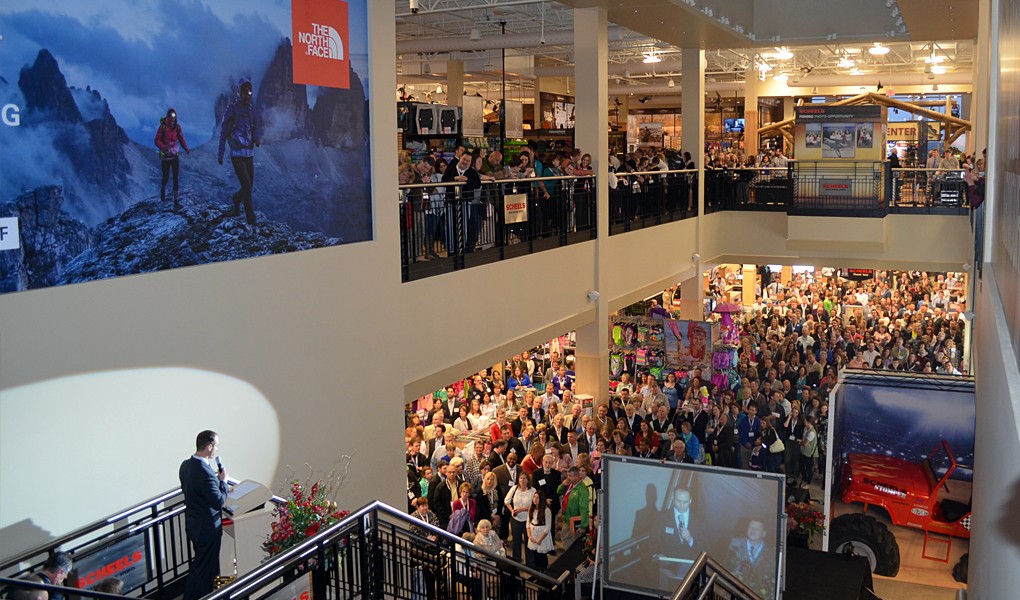 Grand Opening! The new SCHEELS in Rochester, MN is open thanks to the collaborative and professional effort of the entire team. Q&D is very proud to be SCHEELS' builder and construction manager for this store, a 144,000-square-foot remodel and expansion of an existing space within the Apache Mall.
Unlike a typical sporting goods store or department store, the new SCHEELS is a collection of entertainment venues, specialty shops and boutiques staffed with experts who focus on their passions. This retail shopping experience showcases the area's largest selection of sports, fashion, and footwear under one roof.
Check out our newly updated project page with a gallery of team and construction photos and more details on how this store came together! SCHEELS, Rochester, MN.
Gallery