STEVE SPITZE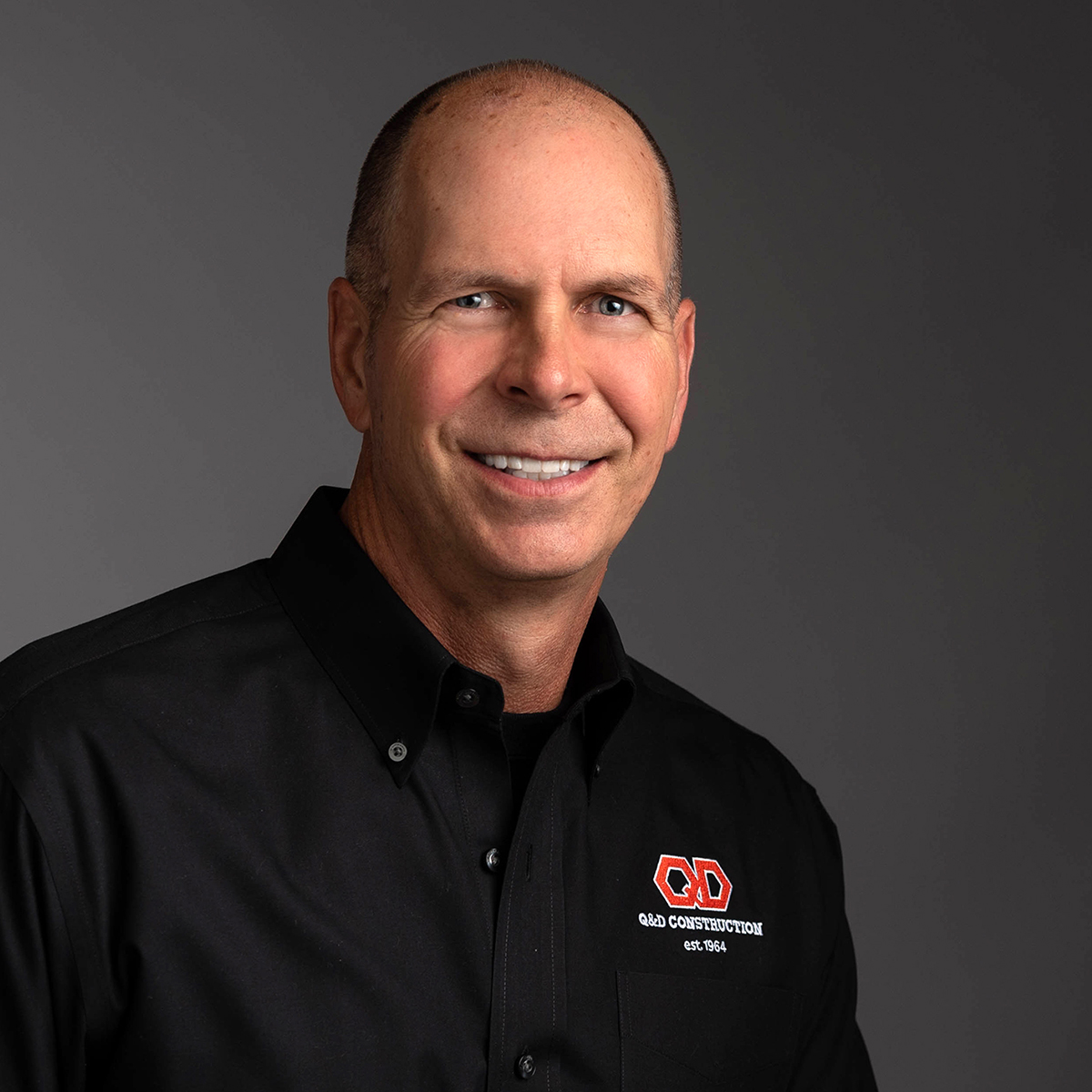 VP – Mining Group
VP – Energy Group

Phone
(775) 786-2677
E-Mail
sspitze@qdconstruction.com
As VP – Mining Group, Steve works together with mining company leaders and project leaders to  define project scopes, solve logistical challenges and mitigate risks. He ensures Q&D's integration with corporate and mine-site safety and organizational cultures. Steve understands that how work is done is as important as the quality of the end product. He will provide active leadership to ensure we deliver a safe and cost-effective process for each of our valued mining clients.
A veteran of the U.S. Army (Colonel, retired), Steve holds several degrees. Most recently, he graduated cum laude from Seattle University School of Law, with an emphasis in business law. He also holds a master's degree in strategic planning and executive leadership from the United States Army War College and a masters in public administration from University of Nevada, Reno.
Steve has more than 30 years of proven success managing large, complex operations, programs and organizations in military, aviation and the mining industry. He has extensive environmental, risk management and safety knowledge which complement his broad mining experience.
For example, Steve simultaneously managed three separate surface mining operations on the Carlin Trend – managing all drilling, blasting, open pit mining, pit wall "failure" remediation (including: sloping, buttressing and excavation), water monitoring and mitigation, ore transportation, large-scale stockpiling, leach pad operations (including: stacking, maintenance, construction and expansion), complex ore blending and mill feed for roaster operations, infrastructure construction (including: roads, storm water management, infiltration basins, utility work, tailings and hydrocarbon containment), tailings storage facility (TSF) maintenance and new TSF construction – where he worked closely with general contractors and third party QA/QC to ensure compliance with strict construction design and compaction requirements.
Steve also has significant experience with technical services, including geotechnical monitoring (radar, prisms and extensometers), surveying, sampling, ore control and short-term and long-term mine planning.
Steve is a proven leader in environmental and risk management. He established Newmont North America's formal environmental management systems (EMS) and led the entire region to achieve its initial International Standards Organization (ISO) 14001 Certification. He is a Risk and Insurance Management Society (RIMS) trained risk manager; he has established corporate enterprise risk management programs, and worked closely with insurance companies and corporations to identify and mitigate business risks.
Steve is also a passionate safety leader. Cutting his teeth as a helicopter pilot and aviation unit commander in the military, he learned about safety the hard way after losing a friend and classmate in a flight school helicopter accident. He has been 100% committed to safety ever since. Throughout his career Steve has received many leadership awards including the prestigious General Douglas MacArthur Leadership Award. His mining operations teams received numerous safety awards from the Nevada Mining Association (NvMA), and in both 2015 and 2017 operations teams under his supervision at Carlin (the Genesis Mine) were awarded the prestigious Sentinels of Safety Award for the large open pit mine category by the Mine Safety and Health Administration (MSHA).
Steve lives in Reno with his wife and their two boys. He enjoys exercising and riding motorcycles.