KEVIN LINDERMAN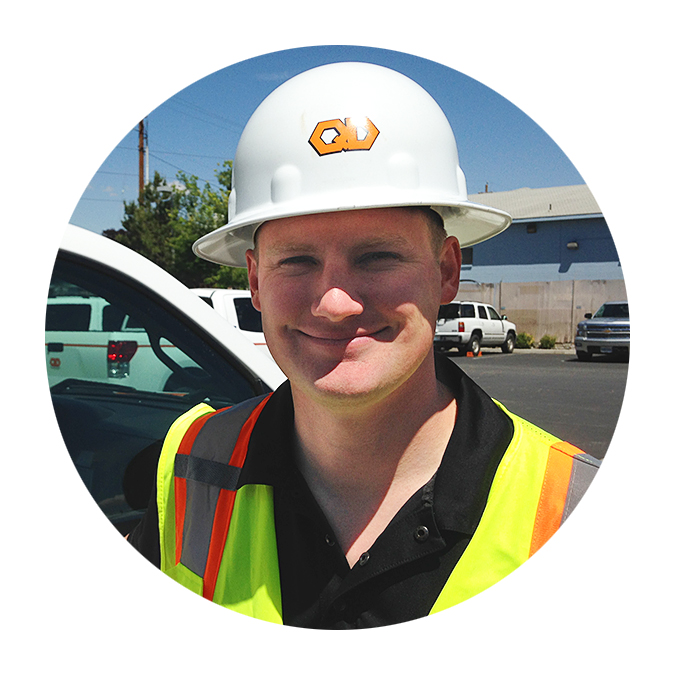 VP – Operations
Phone
(775) 786-2677
E-Mail
klinderman@qdconstruction.com
Kevin oversees the operations and management of Q&D's major assets and equipment including a full-service large-equipment mechanic's shop, the trucking department, a 100,000-ton-per-year crushing/recycling plant and the company's partnership in a 200,000-ton-per-year hot plant.  His responsibilities include overseeing the deployment, inventory and maintenance of the largest privately-owned fleet of heavy/civil equipment in Northern Nevada.
Kevin enjoys creating relationships with many different teams and applies his background in project management to understanding, evaluating and reshaping Q&D's processes to improve project efficiency and get the best value for Q&D's clients.  He says as operations manager his work days are never the same and he is energized by new challenges and a chance to contribute to the company's vision for the future.
Kevin's career in construction started in 2000 and includes multiple internships while working to attain his BS in Construction Engineering Management at Oregon State University.  Originally from a logging town, Roseburg, Oregon, he moved to the Reno-Sparks area in 2005 and began working for a competitor as a project manager. There he managed many projects for NDOT, RTC and the City of Reno ranging from major road reconstruction to the management of portable asphalt plants for large-scale paving projects.
In 2009 Kevin signed on with Q&D as a project manager/estimator, bidding, winning and effectively managing multiple projects. His favorites are the award-winning Moana Lane Expansion and the Mayberry Drive Reconstruction, both in Reno, NV, and the preconstruction for the Kingsbury Grade Reconstruction CM at Risk project. He was quickly promoted to VP of the Heavy/Civil Group and briefly worked for a sister company to Q&D as a general manager before returning to Q&D to run operations.
Kevin is a member of the Reno Rodeo Association, working to plan the yearly event.  He is also a member of the Nevada AGC NDOT and RTC committees.
Kevin enjoys the Reno-Tahoe area's iconic landscapes and the hard-working friendliness of the west.