DUANE BOREHAM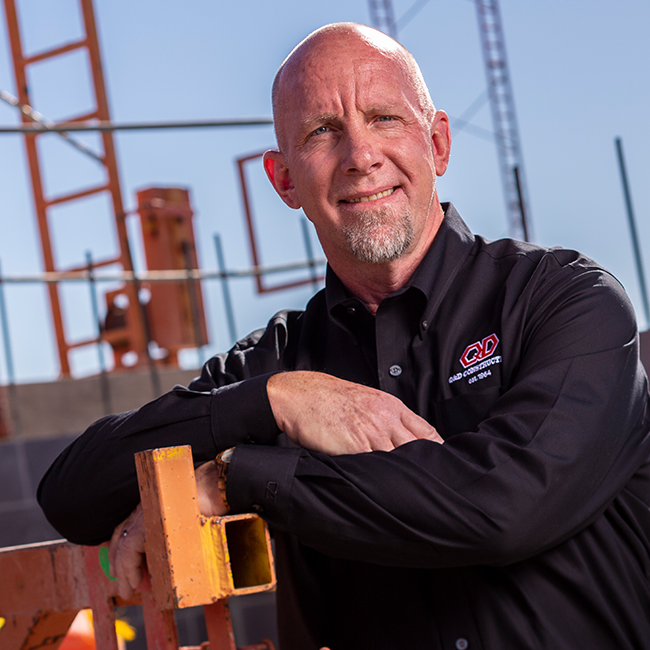 VP – Aviation Group
Phone
(775) 786-2677
E-Mail
dboreham@qdconstruction.com
Duane Boreham is responsible for the management of all Q&D Aviation Group projects which includes projects from single kiosk installations to multi-million-dollar baggage system upgrades to terminal expansions and major security revisions.  Since 2009, Q&D's aviation work has expanded to include over 75 different U.S. airports and major airline clients like Southwest, United, and Delta who value the Q&D Aviation Group's relationship-driven approach to each project.
Duane joined Q&D Construction in 2001 as a project manager, working his way up to senior manager after the successful completion of the $55 million Reno-Tahoe International Airport Automated Baggage Control (ABC) Project in 2009. During that project, he laid the foundation for the Q&D Aviation Group, developing relationships in the industry and formulating plans to deploy Q&D's services across the U.S. He returned to Reno-Tahoe International in 2011 as the leader of the CM at risk team to manage the next phase of RNO's upgrades, the $23 million Gateway project, a complex, phased expansion, remodel, communications upgrade and security improvement project completed in 2013.
In addition to his vast experience in the aviation field, Duane is an active member of the American Association of Airport Executives (AAAE) and Airport Consultants Council (ACC). He is also a member of the International Partnering Institute (IPI), a non-profit corporation devoted to research and implementation of partnering concepts and techniques in construction project settings.
Since 2009, Duane's Q&D Aviation Group teams have completed projects at more than 100 airports including Chicago-Midway Airport, Los Angeles International Airport, Phoenix Sky Harbor, San Francisco International Airport, Seattle-Tacoma International Airport, Dallas Love Field and Houston Intercontinental Airport.
Duane devotes his spare time to coaching youth sports (baseball and football) and volunteering for the Ronald McDonald House.
Duane and his wife Michele live in Sparks and are proud of their four children, two of whom reside with them and two who are pursuing their careers now. They also love spending time with their granddaughter, Olive. The family enjoys camping, archery and all-terrain vehicle riding.