Careers
Q&D is a company built from scratch on the idea that you can do business fairly by following certain positive ethical principles which you never bend or stretch to fit your goal.
Because Q&D started as a family business and over the last 50 years has grown into a professional construction management corporation, we lack some formality when it comes to working together – roles, feedback and advice transcend levels of employment and years of experience. There is a casual atmosphere and an unadvertised open-door policy at Q&D.
This works because Q&D attracts people that treat one another, and our vendor, subcontractor and business partners, with the respect due others that have built their own careers and businesses with expertise and community leadership.
Q&D is a company made up of many different components to make our operations and projects run smoothly. We are managed in divisions along business lines including Building, Heavy / Civil and Aviation where roles include project-specific administration, construction management, estimating, field supervision and skilled labor.
Those divisions are supported by a professional accounting department and home office staff at our headquarters. Our construction fleet is professionally managed and maintained by trained diesel mechanics. It takes all of us working our best every day to keep growing Q&D and we seek new people of all levels of knowledge and skill that share our values and work ethic of service, integrity and quality.
.
We assembled some of the top answers:
An established company with 50 years rooted in client service
A growing company with a bright future
A company of youthful leaders and sage pathfinders
An organization in which you can be yourself and do the work you love
A team of supportive colleagues that are motivated by team success
A corporation with a benefits package which includes access to a professionally-managed 401(k) and excellent healthcare coverage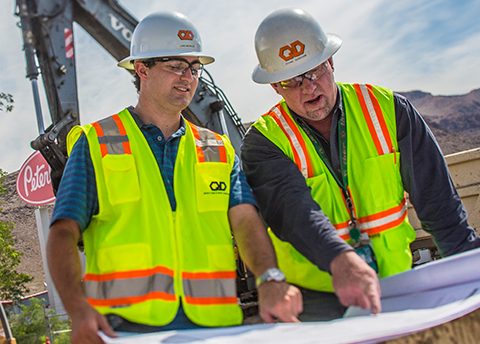 Seasoned Pro
Q&D's friendly, knowledgeable and thoughtful approach to construction management means we are looking for engaging, professional people that understand the value of positive relationships in addition to bringing with them a background of experience and expertise that will benefit our clients on their projects.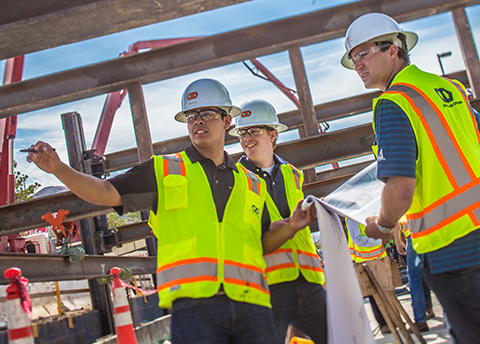 Entry Level
We all started somewhere – with little to no experience or understanding of the construction industry. And now we are experts. How did we do that? We got our foot in the door, presented ourselves as the best candidates and when we got the job, we put our heart into doing our best work and learning every day.
We can't wait to find someone to whom we can give that next opportunity to break out and be a construction star.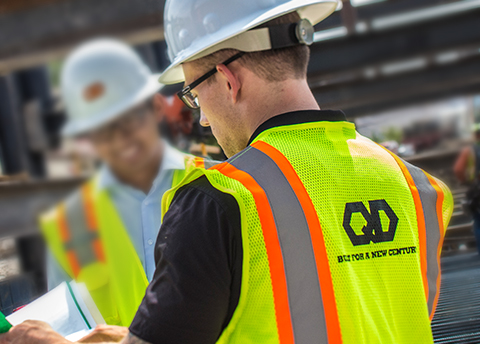 Intern
Intern at a place where you can experience it all! Q&D's internship programs include summer hires, ongoing work-study programs and mentorships in our industry. Internships are available across all groups and support departments.
The internship program for summer 2017 is closed. The next internship session will start January 2018. We are still accepting resumes for internships in connection with the University of Nevada, Reno or Truckee Meadows Community College throughout the school year. Interns may also be selected from other schools based on qualifications and interest.
Check out the Q&D intern experience in the videos below, written, directed and produced by each year's interns. 
And our 2014 Interns' video presentation!